Programs and Events

The Benefits of Nature Play 8AM- 10 AM      Thursday June 13, 2019
Benefit from the experiences Adam brings from his career to our community to help children where they spend their time from schools to parks. He knows how to
Drop your bullying rates
Lower teacher absenteeism
Reduce Injury rate on the playgrounds
Craft Natural Playscapes with safe and effective design
Create public messages on how these spaces make children happier, healthier and smarter.
Address concerns about liability.
Nature Play Areas, available in several of your local parks, provide health and wellness benefits for children. These areas can be thoughtfully installed with lower costs and far greater benefits than traditional playground equipment. Adam Bienenstock, an internationally renowned designer and builder, will discuss how you can bring the benefits of Natural Playscapes to your community, providing places for children to positively interact with nature and each other in creative play.  (Ohio Approved CEU 1.5 hrs.)  (Participants earn 0.1 CEU from Ohio Park and Recreation Association)
Registration requested,   Age: 18Y and up click link/registration below
Contact (937) 277-4835 or Doug.Horvath@metroparks.org for details.
Natural Playscape Professional Tour 8 AM-3:30 PM Thursday June 13, 2019  $20 w lunch
Includes the above the Benefits of Nature Play Keynote and then join us on a tour to visit local Natural Playscape sites at Lincoln Hill Gardens, Forest Field Park, and Lost Creek Reserve with additional discussion and hands-on design exercises presented by Adam Bienenstock.  Limited seats available. (Participants earn 0.1 CEU from Ohio Park and Recreation Association)
Registration Required. click below
Contact (937) 277-4835 or Doug.Horvath@metroparks.org for details. https://bit.ly/MVLNCIevent    Age: 18Y and up
Thank You to our Major Supporters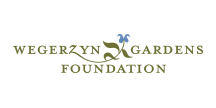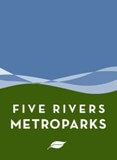 Additional support from
Hanley Sustainability Institute
RTA
Miami County Park District
Centerville Washington Park District
Adam Bienenstock

Adam Bienenstock
Founder & Principal Designer
Adam is an internationally acclaimed designer, builder, and researcher of nature based parks, and the founder of Bienenstock Natural Playgrounds. Adam's nature-play advocacy work and spectacular natural parks and playgrounds have sent him around the world. Bienenstock  is at the forefront of the movement to connect children to nature.
Strategic projects and partnerships include Parks Canada, Right to Play, the, the US Army, nature centers, zoos, school boards, childcare facilities and municipalities around the world. Bienenstock sits on various advisory committees including the CSA Playground Safety Standard writing committee, Parliamentary Commission on Urban Conservation, and the Systematic Literature Review on Risky Outdoor Play.
His work is accessible, natural and fun, pushing the comfort zones of executives, municipal managers, procurement officials, teachers and principals.  He is known for his wit and humour as a public speaker and invites us to laugh at ourselves as we roll up our sleeves to re-wild our cities and get our kids outside to play!
Living Playgrounds
Nature Play
Lecture/Discussion and Group Activities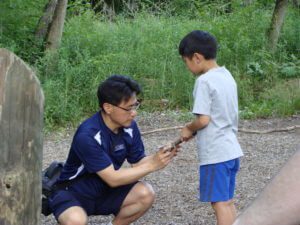 Programs From Our Partners:
MVLNCI Partners will be providing four follow-up trainings to support pre-school professionals develop working skills to facilitate Nature Play at their facilities.
1) Growing Up WILD Workshop Program #B3
Sat, June 15, 1:00pm – 4:00pm
Wesleyan MetroPark 1441 Wesleyan Rd., Dayton, OH, 45427
AGE: 18 and up | $5.00
Calling all childcare professionals: Take the nationally recognized Growing Up WILD curricula and combine it with our Natural Adventures Box and you'll have a fun, exciting summer with students! Give children an early foundation and a sense of wonder about nature, while encouraging them to explore the outdoors! You will also learn about our Green Schoolyards program and how we can help you better utilize the outdoor space at your school. Participants will receive Ohio Department of Natural Resources materials, including the nationally recognized Growing Up WILD book. This workshop also qualifies for Ohio Approved credit through the Ohio Department of Job & Family Services.
For more information and registration 937 275-7275 www.metroparks.org
2) Exposure to Nature Creates Resiliency
Wed., July 24, 6:30 pm – 9:00pm  AGE: 18 and up
4C for Children 1000 N Keowee St, Dayton, OH 45404
What is resiliency and why is it important to build this skill in our students? Discover how time spent in nature help children grow in this area. Participants will cooperatively create a nature activity continuum and find new ideas while making plans to grow. You will discuss the methods and strategies to help including nature in your days and create an individualized plan to achieve it
Early Childhood Educators, Ohio Approved Pending.  Free to register visit.
3) Nature Supports Childhood Development & Learning
Thurs., August 8, 6:30pm – 9:00pm
Learning Tree Farm 3376 S Union Rd, Dayton, OH 45417
AGE: 18 and up
All academic skills and concepts can be taught outside in nature. Investigate how spending time in nature will assist your teaching-making planning and documentation easier. Ideas and strategies will be shared, Roadblocks will be identified and discussed. You will leave with a plan and resources to incorporate nature into your classroom.
Early Childhood Educators, Ohio Approved Pending. FREE To register visit
4) Build Pre-School Nature Play Benefits Now Program #C39
Sun. Oct 13, 2:30-4:30 pm
AGE: 18 and up | $5.00
Possum Creek MetroPark, Possum Creek Education Building, 4790 Frytown Rd.
Pre-school teachers and directors can take steps to bring the benefits of nature play to their facility today. Review studies and our collective experience to build a case for your plan. Experience practical techniques that guide children's behavior to positively interact in a nature rich world. We will be Inside and outside this day engaging in outdoor experiences and playscape installations so wear "Play" clothes that can be washed. 1.5 Ohio Approved credits pending for those with OPIN numbers. Registration required. Contact (937) 275-7275 for details.
For more information and registration 937 275-7275 www.metroparks.org
Other Program Resources
Brukner Nature Center Young Birders Club
Geared just for students in grades 6TH-12TH with an interest in birding, membership in the YBC is just $10/year, plus high quality binoculars and field guides are provided for meetings and field trips, so no additional equipment is needed!  Please contact Brian for more information at brian@bruknernaturecenter.com!

Walk with a Doc Programs
Walk With a Doc is a nationally recognized program that takes place throughout the Miami Valley. To find a location near you to participate in, click here.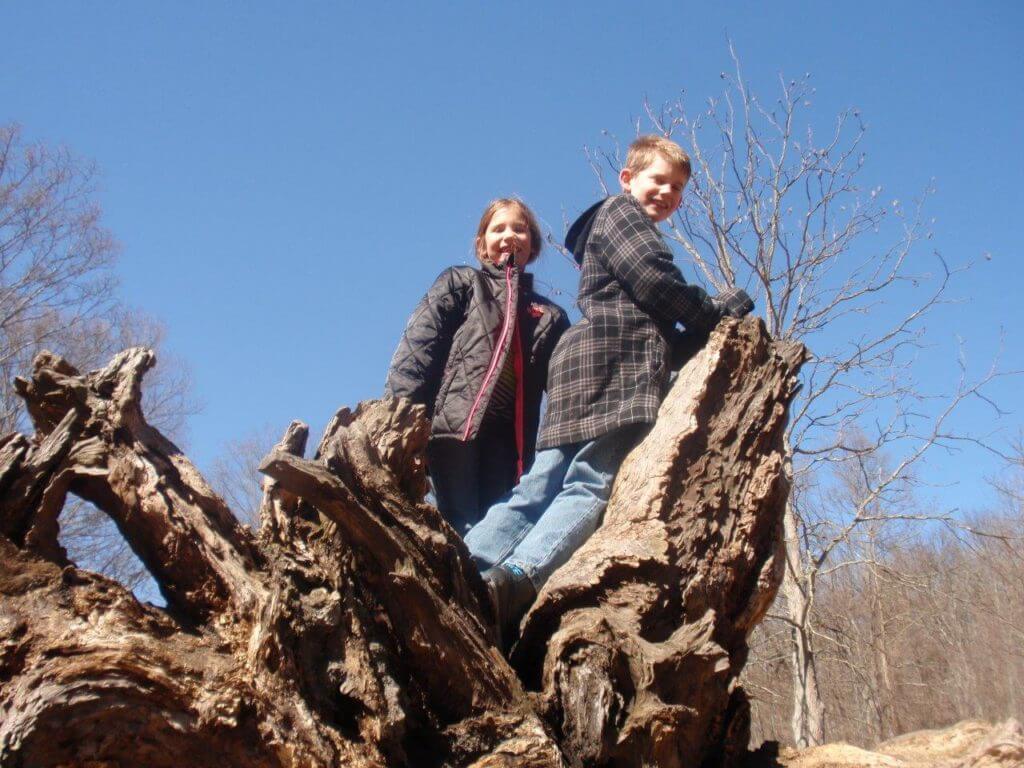 Initiatives
MVLNCI has Partnered with Dayton Regional Green on a Connect to Nature Site Certification.  Our work was featured in an article on the Children and Nature Network written by Richard Louv! Click Here to read about this initiative.
Information from our past Safe Routes Forum event can be found here.  http://www.mvrpc.org/transportation/complete-streets/safe-routes
Contact us at miamivalleylnci@gmail.com