Programs and Events
HOLD THE DATE June 13th, 2019 Wegerzyn Gardens MetroParks, Dayton
Natural Playscape and Design Workshop with Adam Bienenstock

Adam Bienenstock
Founder & Principal Designer
Adam is an internationally acclaimed designer, builder, and researcher of nature based parks, and the founder of Bienenstock Natural Playgrounds. Adam's nature-play advocacy work and spectacular natural parks and playgrounds have sent him around the world. Bienenstock  is at the forefront of the movement to connect children to nature.
Strategic projects and partnerships include Parks Canada, Right to Play, the, the US Army, nature centers, zoos, school boards, childcare facilities and municipalities around the world. Bienenstock sits on various advisory committees including the CSA Playground Safety Standard writing committee, Parliamentary Commission on Urban Conservation, and the Systematic Literature Review on Risky Outdoor Play.
His work is accessible, natural and fun, pushing the comfort zones of executives, municipal managers, procurement officials, teachers and principals.  He is known for his wit and humour as a public speaker and invites us to laugh at ourselves as we roll up our sleeves to re-wild our cities and get our kids outside to play!
Living Playgrounds
Nature Play
Lecture/Discussion and Group Activities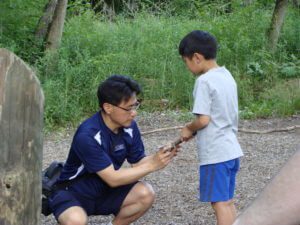 Programs From Our Partners:
Brukner Nature Center Young Birders Club
Geared just for students in grades 6TH-12TH with an interest in birding, membership in the YBC is just $10/year, plus high quality binoculars and field guides are provided for meetings and field trips, so no additional equipment is needed!  Please contact Brian for more information at brian@bruknernaturecenter.com!
Brukner Nature Center Haunted Woods- October 27th and 28th, 2018
 Come enjoy a kid-friendly evening filled with guided walks, live animals and costumed characters on Saturday, October 27th & Sunday, October 28th from 6:30-8:00pm!  Your guide will lead you along the gently rolling, luminary-lit trail and stop at 6 stations along the way so you and your family can learn all about the wild creatures of the night (bring your flashlights).  But the fun doesn't stop there; activities also include free face painting, games, storytelling at a campfire, plus cookies and cider after the hike.  This awesome program is only $5 per person for BNC Members and $7 per person for non-members (cash or check only).   Kids ages 2 and under are free.  Please be sure to have your membership card ready.  Tickets are available on a first-come, first-served basis on the night of the event, handed out in the order that you arrive at the gate at our entrance, so if you want to join your friends please ride together or meet and drive in together!  Gate opens at 6:00pm with the first group leaving at 6:30pm and every 5 minutes after that.  Parking is limited, so load up the van (or wagon!) and car-pool.  Come enjoy a night out with the family at this fantastic fall event! 
Darke County Parks:Full Beaver Moon Hike- November 21st, 2018
to  
 Click Here for more Information
We'll hike the trails by the light of the full moon!  Join us at the above-designated park and dress for the weather.  Flashlights are not required but may prove useful.
Walk with a Doc Programs
Walk With a Doc is a nationally recognized program that takes place throughout the Miami Valley. To find a location near you to participate in, click here.
Nature Networking Nights
The purpose of these events is to bring, educators, parents, local organizations, and community members together to connect with ideas and initiatives around our region and tour facilities. Each session will include an update on the work of MVLNCI to promote children's access to nature, some specific opportunities and resources offered by the hosting facility, and a chance to network with others committed to helping children to play outdoors.
No Nature Networking Nights are scheduled at this time.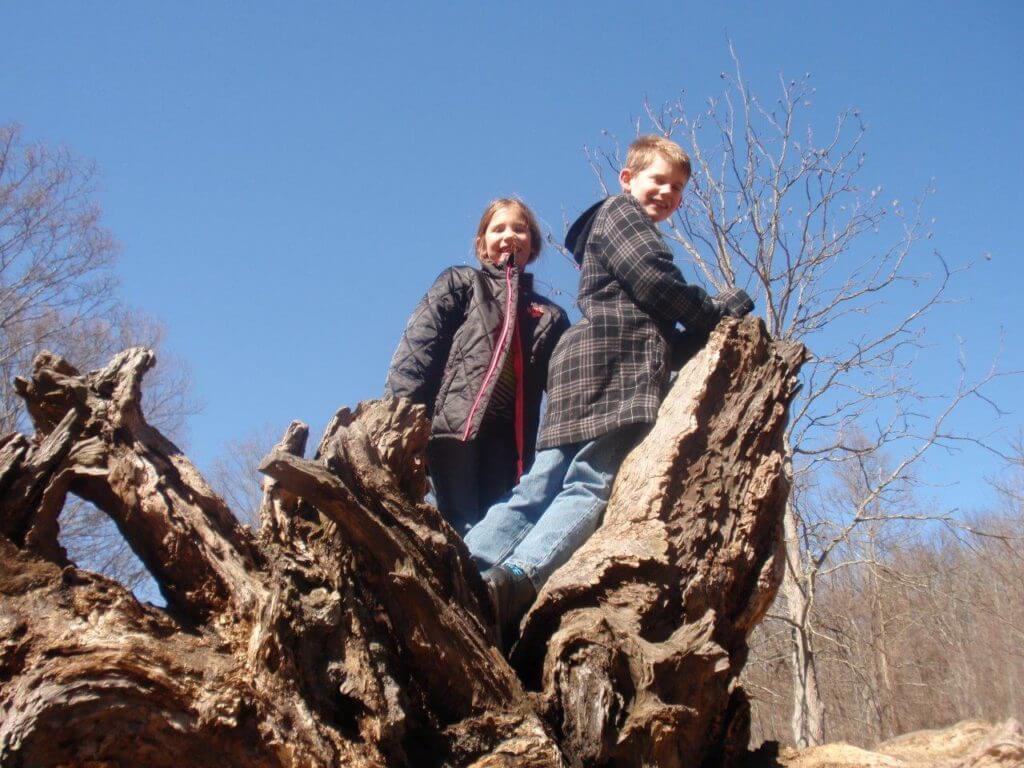 Initiatives
MVLNCI has Partnered with Dayton Regional Green on a Connect to Nature Site Certification. We hope to release the pilot for schools by January 2017. Our work was recently featured in an article on the Children and Nature Network written by Richard Louv! Click Here to read about this initiative.
Information from our past Safe Routes Forum event can be found here.  http://www.mvrpc.org/transportation/complete-streets/safe-routes
Contact us at miamivalleylnci@gmail.com